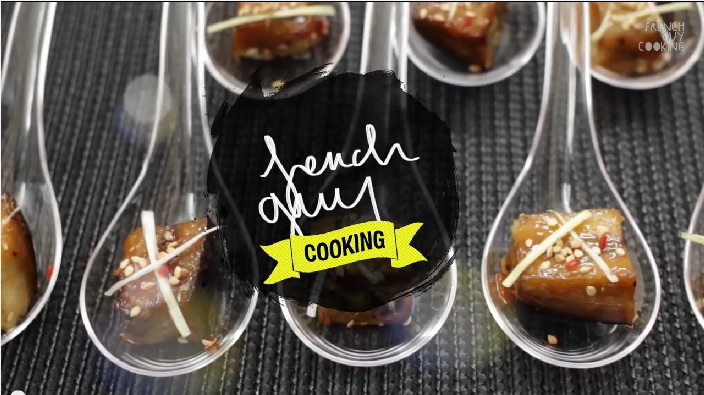 It's party season! This means tons of party food which often translates into those oldie but goldie appetizers that are so good and yet so… boring. That's why I'm sharing with you three easy, cheap and unexpected canapés recipes from as many different and wonderful corners of the world: Asia, Middle-East and South America.  I've been really inspired by the food and culture of these regions, what came out of my experiments are Miso Glazed Eggplants, inspired by a traditional Japanese dish called Nasu Denkaku, oven baked Falafel and my understanding of the Peruvian Ceviche. The beauty of these recipes is that they are very easy to make in batches, they are pretty budget-friendly and yield an impressive amount of servings. Let's begin with my Miso Glazed Eggplants, check here and here for the other two recipes. Happy Holidays!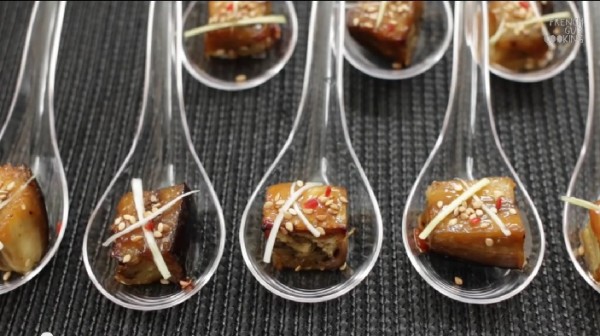 50 single servings
2 medium size eggplants
1 tbsp mirin (or any sweet wine)
1 tbsp sake (or any dry wine)
2 tbsp miso paste (fermented soy beans)
2 tbsp sugar
1 tbsp butter
olive oil
salt and pepper
spring onions, sesame seeds and chili bits for garnish
You will need
1 knife, 1 oven tray, 1 kitchen brush,
1 cup, 1 tablespoon, disposable spoons or a serving dish
Cut your eggplants int0 thick slices and then into big cubes. Place them into an oven tray and drizzle with olive oil, salt and pepper. Roast them for 15 minutes at 180°C.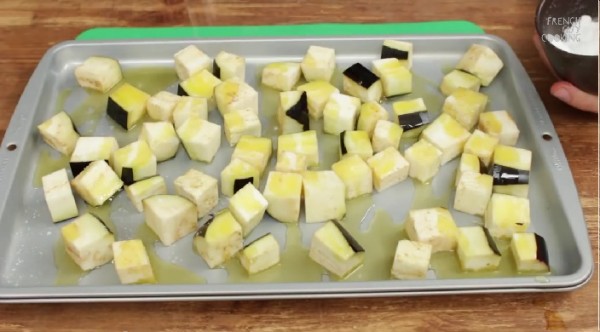 Prepare the miso glaze. In a cup mix a tablespoon of mirin, a tablespoon of sake, two tablespoons of miso paste, two tablespoons of sugar and one tablespoon of butter. Pop it in the microwave for about one minute, stir well and set aside.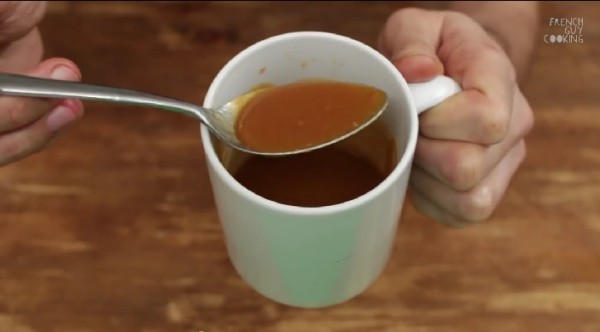 After 15 minutes brush the eggplants with the glaze, then pop it back into the oven for 10 minutes or until soft.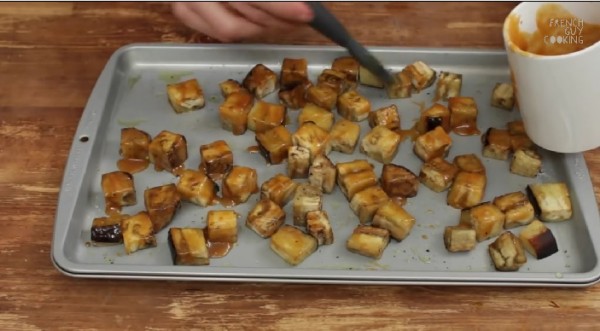 Serve them with a final brush of the glaze and a garnish of very finely sliced spring onions, sesame seeds, chili bits. Enjoy these soft, sticky and flavorful appetizers!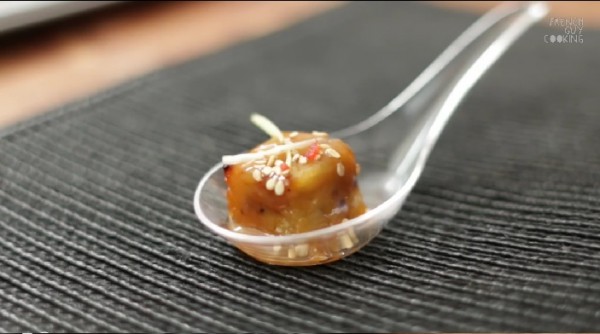 Best comments from You Tube on  3 Holiday Appetizers : Ceviche, Eggplants & Falafel !
mysingingbelly: "Miso Eggplant! My favorite dish! I always smeared them with ssamjang, they taste awesome."
Dimas Akbar: "Looks appetizing~. Thanks for the combo recipe Alex. Also you gave up on the middle eastern language do you~ :D"
Wookiefearssilver: "absolutely love the look of these babies!I normally do not like egg plant, forgive me I've had bad experiences as a kid. But my mouth was watering! and the miso glaze! yum yum!"
Julie Sensitivespace: "Au top ces trois recettes! Et le montage de la vidéo et vraiment bien rythmé, un vrai plaisir à regarder! 🙂 Keep going French guy! Super l'idée du livre, impossible de trouver où laisser un commentaire sur le site alors je le fais ici! :)"