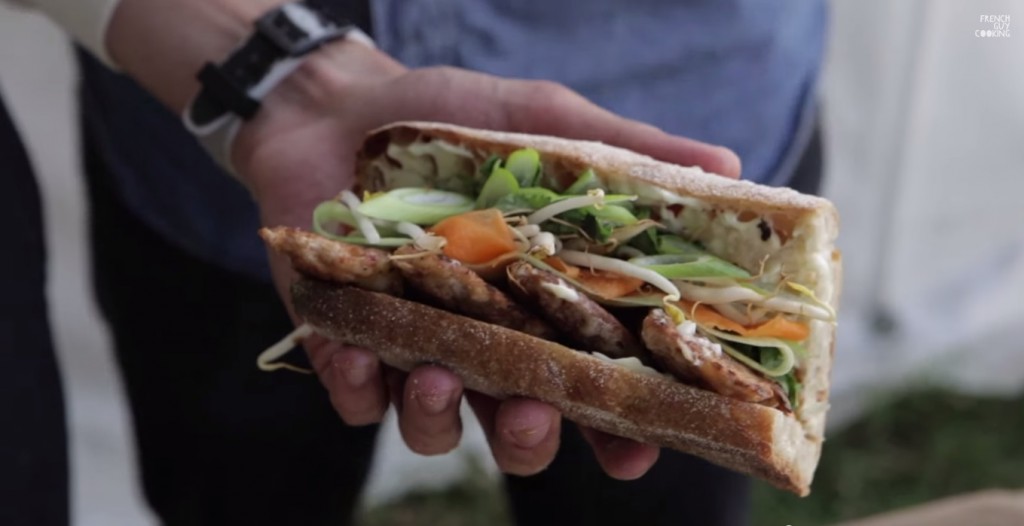 What do you get when you put together the Frenchiest thing in the world, the baguette, with Vietnamese flavors? The most scrumptious sandwich ever, the Banh mi! Obviously here you will get my twist on it: instead of using shrimps in their classic form I'm giving you my recipe for epic "shrimpballs". You get the best from both world: the crispiness of the French bread, the crunchiness of the pickled veggies and the uber-flavourful shrimps. Check out the video I made with Food Busker from Jamie Oliver's Big Feastival!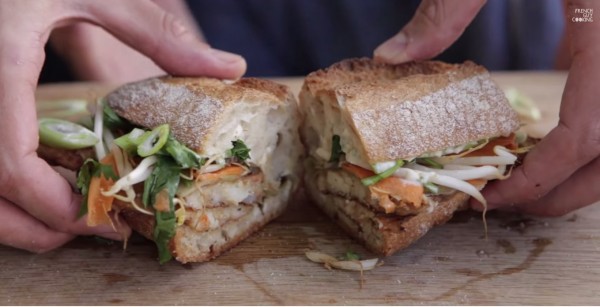 1 Serving
List of ingredients
1 baguette
1 carrot, 1 cucumber, soy bean sprouts, 2 spring onions, coriander
1 thumb worth of ginger, 1 chilli, 2 cloves of garlic
5 big shrimps or prawns
1 egg
1 tablespoon of flour
Olive oil, sesame oil, soy sauce, rice vinegar (or white wine vinegar)
Mayonnaise
Salt, pepper, 1 tablespoon of sugar
You will need
A peeler
A cutting knife, a spoon
A big bowl and a smaller one
A frying pan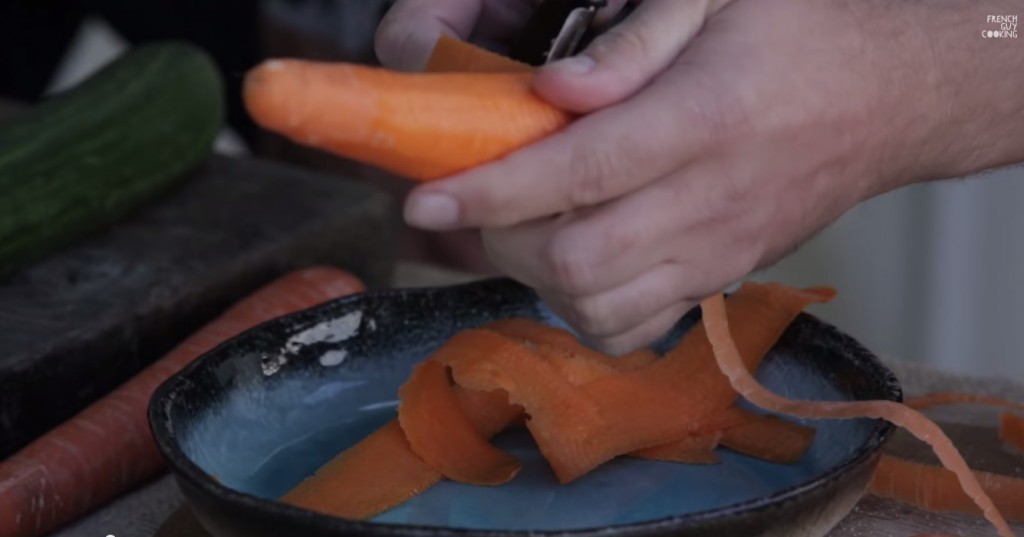 Prepare your pickles: peel the carrot and then keep shaving it to get long and very thin stripes. Drizzle some rice vinegar on it, add a tablespoon of sugar and a pinch of salt and mix to combine. Let the carrots infuse for a while. Shave as well a cucumber but don't pickle it. Set aside.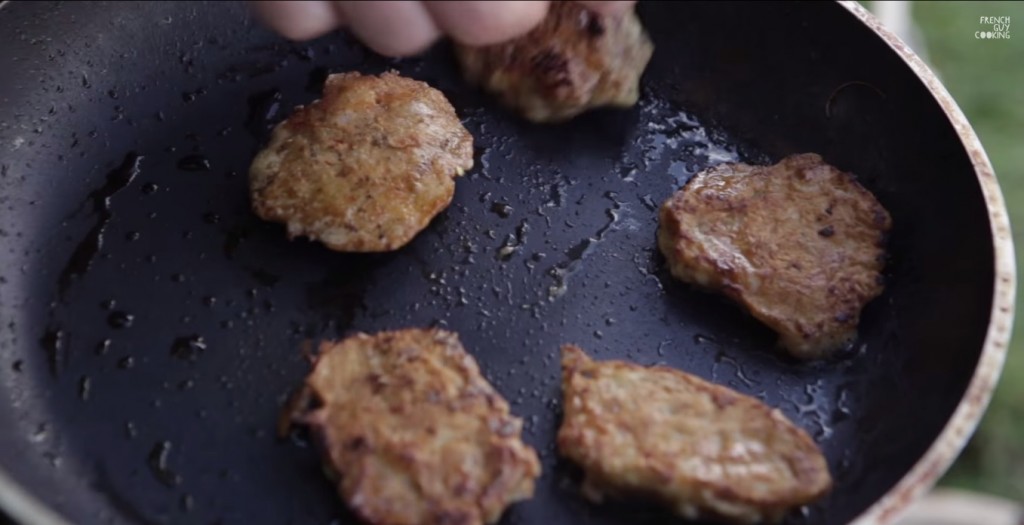 Cut the heads off the shrimps and fry them in a pan with a generous glug of olive oil. Once they've rendered out all their flavours discard the heads and keep the oil. De-vein the shrimps and mince them as fine as you can. Put the shrimps in a bowl along with sesame oil and soy sauce. Crack in one egg, add two grated cloves of garlic (use this little trick to save time), a thumb worth of  grated ginger and one finely chopped chilli (discard the seeds if you don't want it too hot). Add one tablespoon of flour or more, depending on how wet is your batter, you don't want a runny consistency. Add a pinch of salt and pepper. Re-heat the frying pan with the favoured oil and drop in spoonfuls of batter. Fry until golden brown.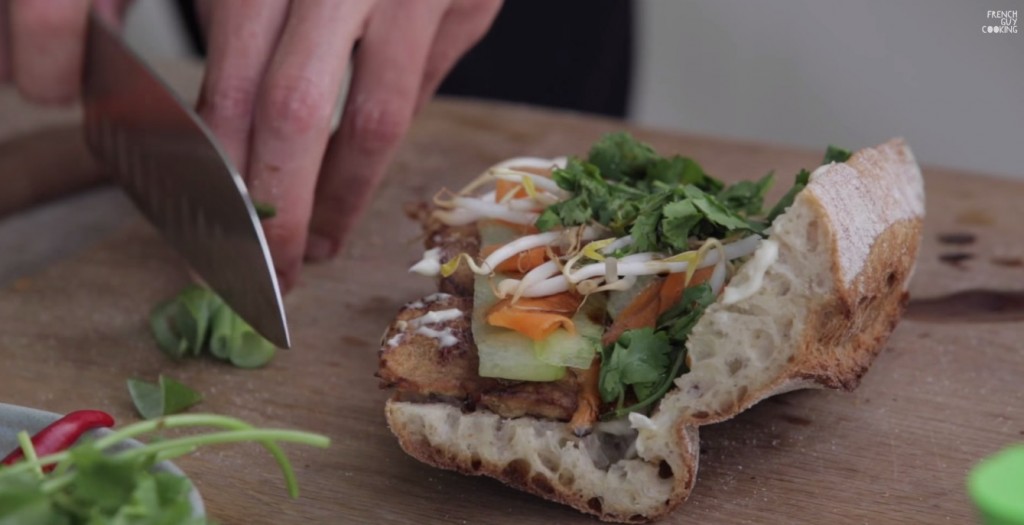 Prepare the baguette by cutting it in 15 cm slices. Cut them open and spread a generous amount of mayonnaise. Lay as many shrimpballs as you like, cover them with cucumbers, pickled carrots, a small handful of soy bean sprouts, coriander leaves, thinly sliced spring onions and a drizzle of soy sauce. Eat it right away!
Best comments from YouTube on Shrimp Banh Mi Sandwich