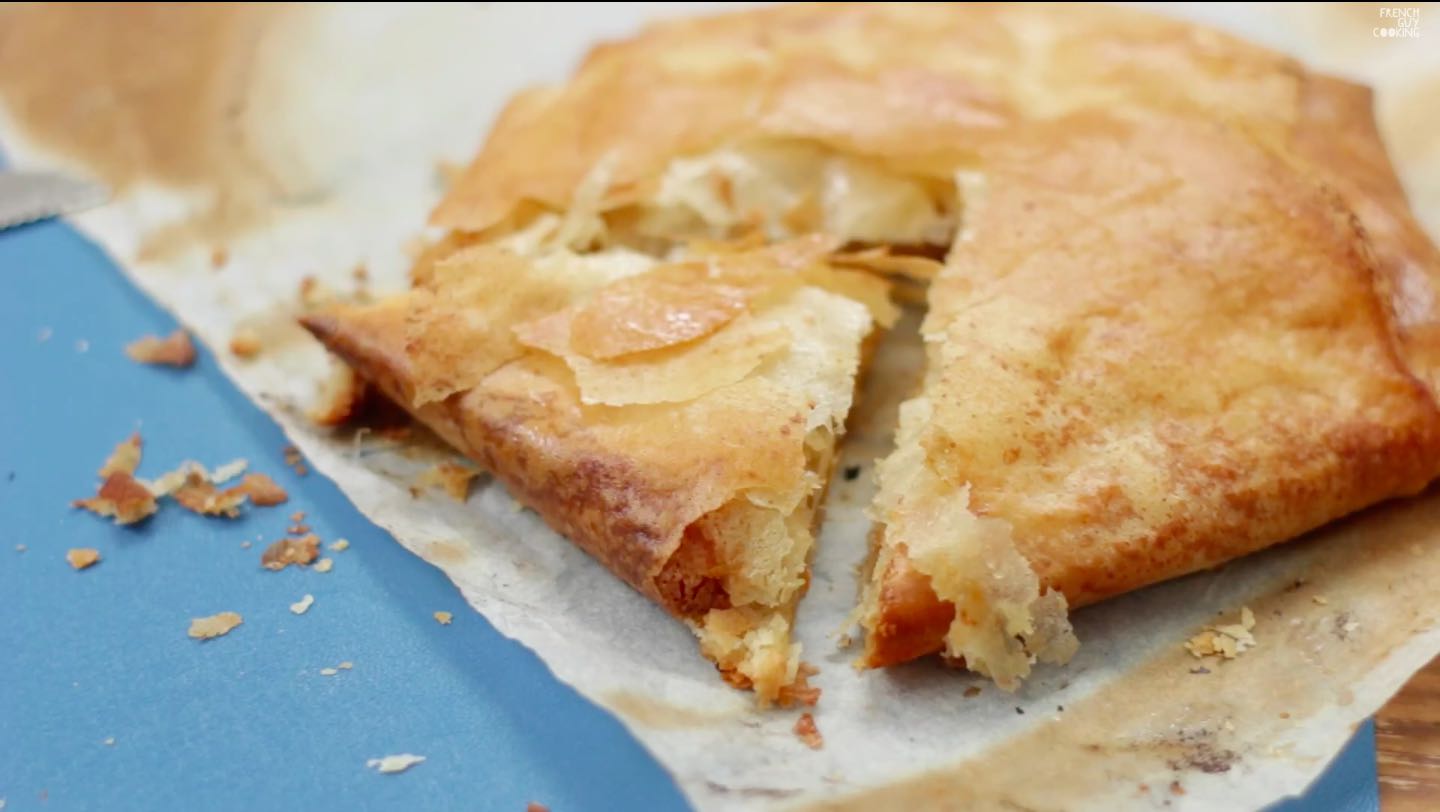 If you're into crunchiness and crispiness I think that my twisted version of the King Cake, the French Galette Des Rois, will blow your mind. All it takes is a few sheets of phyllo dough and a touch of Moroccan flavors to improve my frangipani (almond) cream. For the classic recipe you can find my version here. Don't forget to add your lucky charms!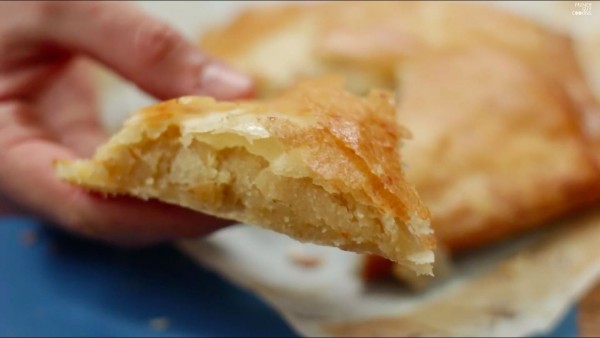 4-6 servings
Ingredients
1/3 cup of sugar
1 cup of almond powder
1/3 cup of softened butter
2-3 tablespoons of butter + 2-3 tablespoons natural oil
1 eggs
1 tiny pinch of salt
1 pinch of baking powder
1 big pinch of cinnamon
a drizzle of orange Blossom water
You will need
1 big bowl, 1 small bowl (or a glass), 1 knife,
1 spatula or a wooden spoon, a measuring cup,
1 brush or 1 kitchen paper towel, parchment paper, oven tray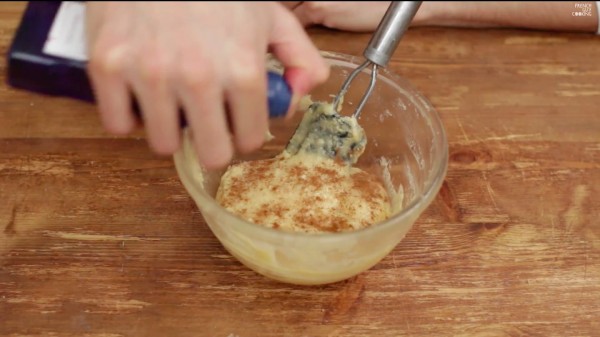 In a bowl combine the sugar, the almond powder, the softened butter, one egg, salt, a pinch of baking powder, the cinnamon ad a drizzle of orange blossom water. Mix until well combined.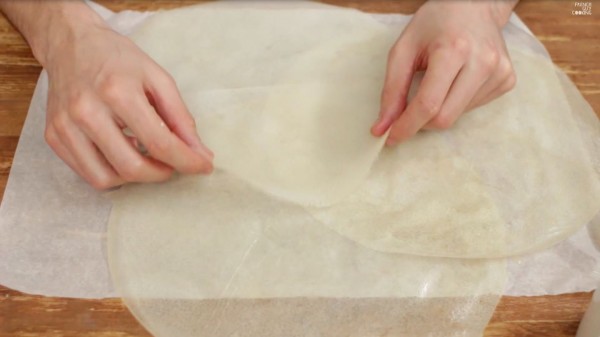 Arrange three sheets of phyllo dough in a flower pattern, with overlapping edges. Brush generously each one of the sheets with a mixture of melted butter and neutral oil.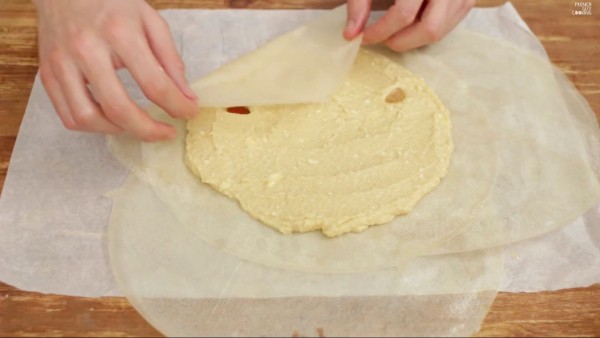 Spread the almond cream in the center, add your lucky charms and fold the phyllo sheets towards the center. Keep in mind that the more layers you get the more crunchy your cake will be. Turn it upside down and bake it in a pre-heated oven at 200C-400°F for 20-30 minutes.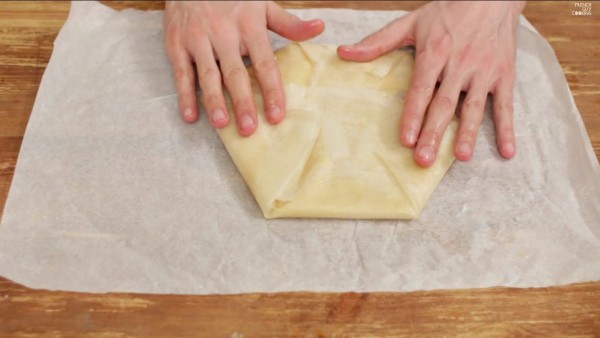 The crunchiness of this dessert has no equals and the blend of Moroccan flavors is to die for. Enjoy!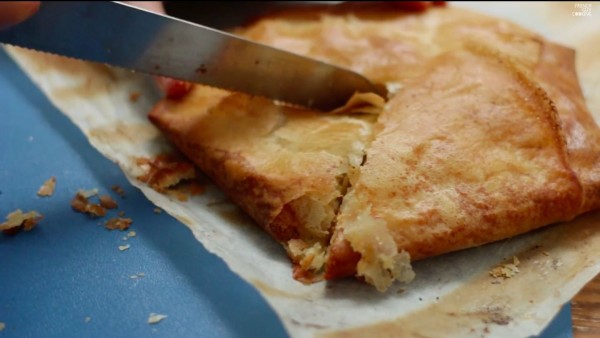 Best comments from You Tube on French King Cake! Classic and Twisted Versions
CookingwithKarma: "You are the king of twists! 😉 I've never heard of this before, but love the simplicity of it. Looks deliciously crispy! :)"
tony hudspeth: "thumbs up Alex …great video and great idea.. i don't use essence  but instead i use the tiniest drop of Amaretto….. if the alcohol s a probem them  i guess you could reduce it  like you would a wine  it is then intensive in taste  so very little will suffice"
Maïlys Cook A L'Ane: "even though my tiny oven is somewhat boycotting making cakes… I think this one could work ok. I should try it sometimes… supposedly soon! haha with regular puff pastry and twitted almond cream, I guess!"