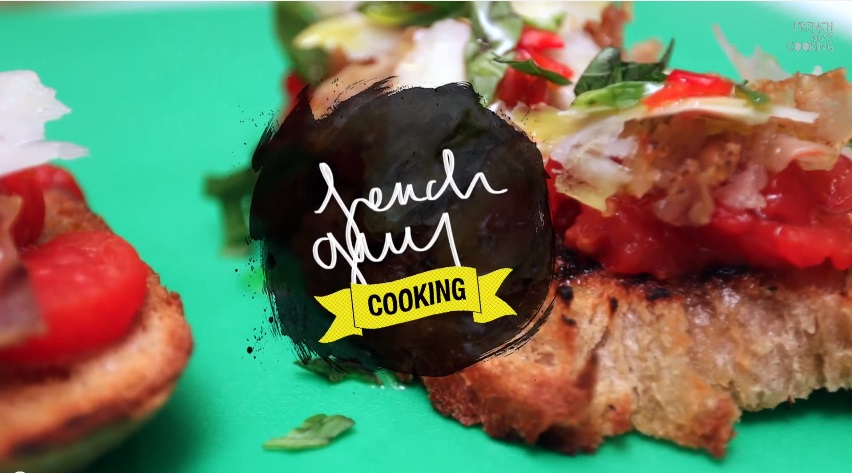 In front of such a simple yet delicious recipe such as Bucatini all'Amatriciana my twisting obsession can only go so far as to turn the pasta into a scrumptious bruschetta. I'm telling you: this will quickly become your go-to starter or a party favourite!
4-5 servings
Ingredients
1 rustic loaf of bread (think of ciabatta or sourdough bread)
2-3 fresh plum tomatoes
50 g of thinly sliced guanciale
20 g thinly shaved pecorino cheese
1 chilli pepper, finely chopped
1-2 clove of garlic
olive oil
basil
You will need 
1 knife, a broiler and/or a frying pan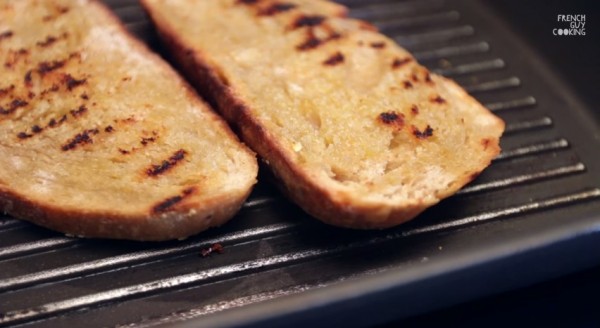 Cut your bread into 1 cm thick slices, lightly oil them and grill them on both sides in a pan or under the broiler. Rub one side with a clove of garlic.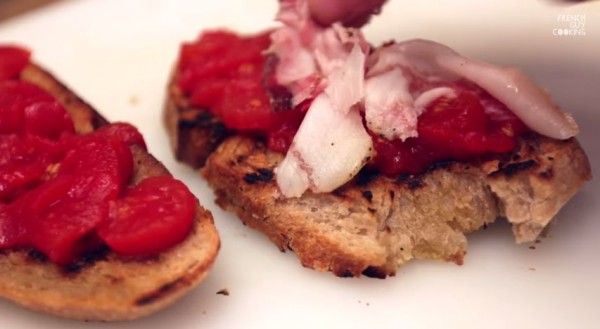 Cut your tomatoes in bite size chunks and scatter them over the slice of bread along with a few tiny bits of chili pepper. Add several paper-thin slices of guanciale and place under the broiler until the cured pork crisps up.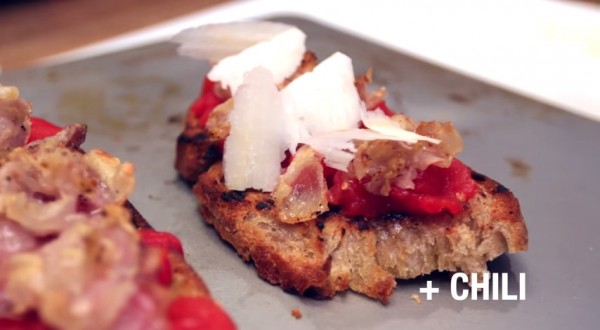 Add shavings of pecorino cheese, basil and a very light drizzle of olive oil. Garnish with some more chili and serve straight away while warm and crispy.