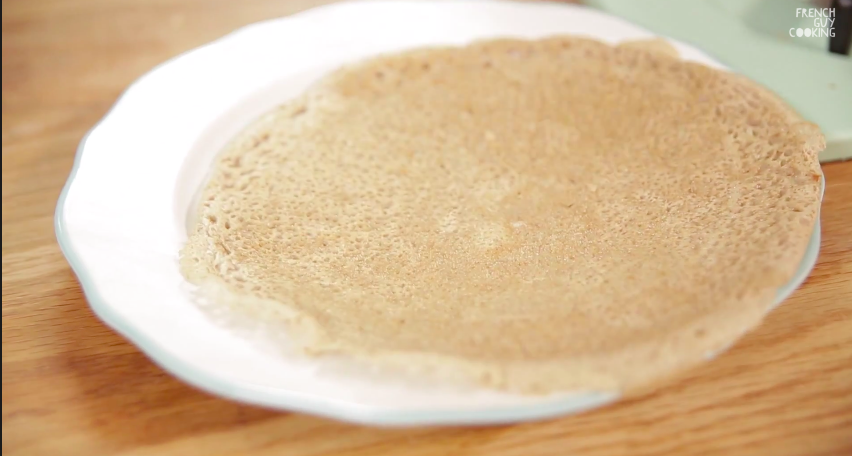 In France the savory version of the sweet crepes is called galette and is made with buckweat flour and water. The batter has a very nutty flavor that somehow reminds of peanuts and cashew nuts. Johnny, from the Crafts Beer Channel, added a touch of a dark beer rich in hops that perfectly complemented the complexity of the batter. Also in this case you could omit the beer and go for a little bit more water if you want to avoid the alcool.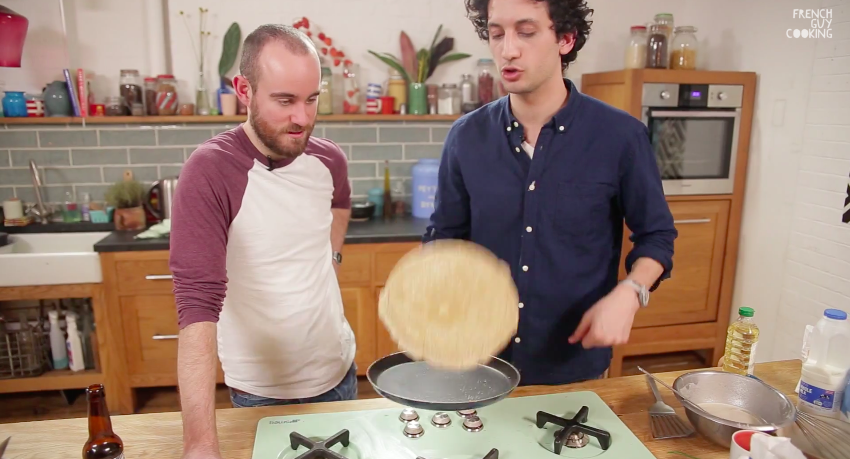 Ingredients
1 cup of buckwheat flour
1.5 cups of water (+1/4 cups if you skip the beer)
1/4 cup of dark beer
1 egg
1 pinch of salt
2 tbsp butter or vegetable oil
You will need
a bowl, a whisk, a cup, a pan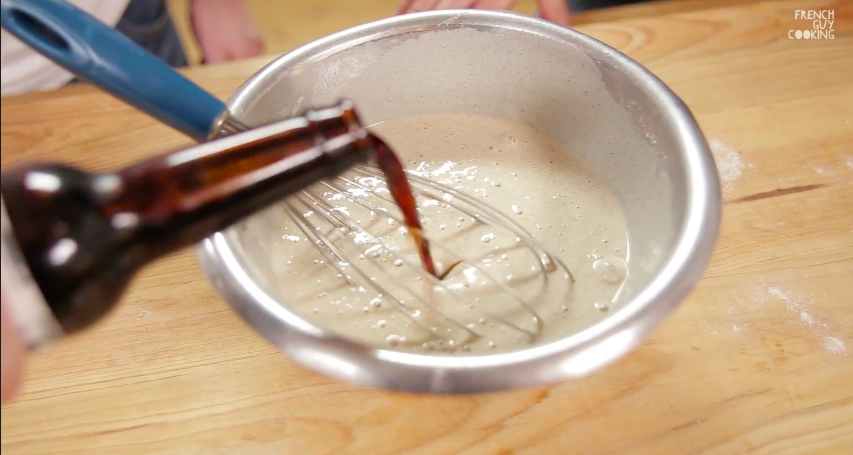 In a bow whisk together the buckwheat flour, the water, the egg, the beer and a pinch of salt.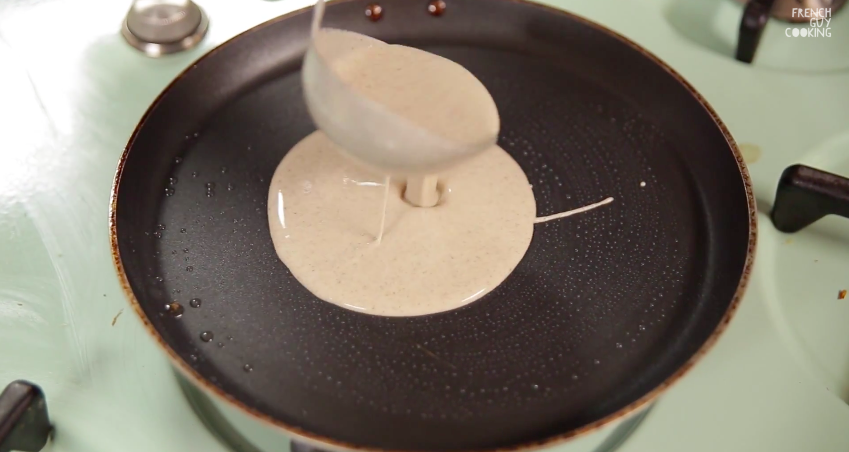 Melt a knob of butter in a pan over high heat, brush away the excess with kitchen paper than add a ladleful of batter, spreading it all over the surface of the pan.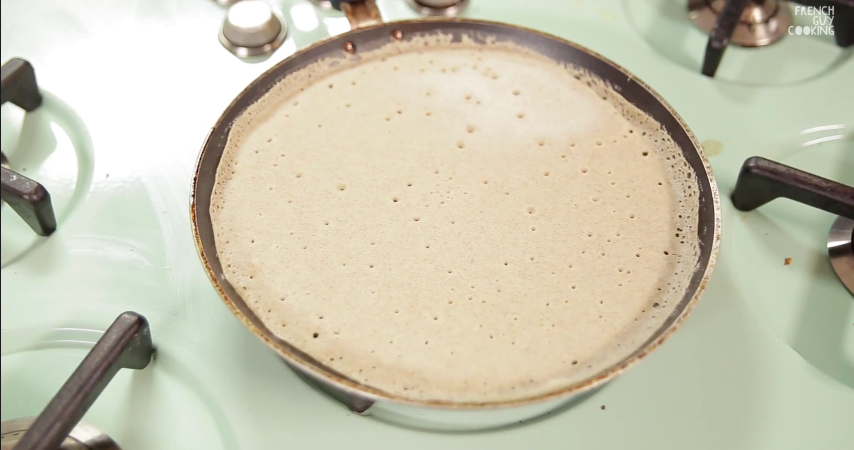 Wait to see bubbles coming to the top of the galette to flip them over. Cook for another scant minute than brush a bit more butter and they're done.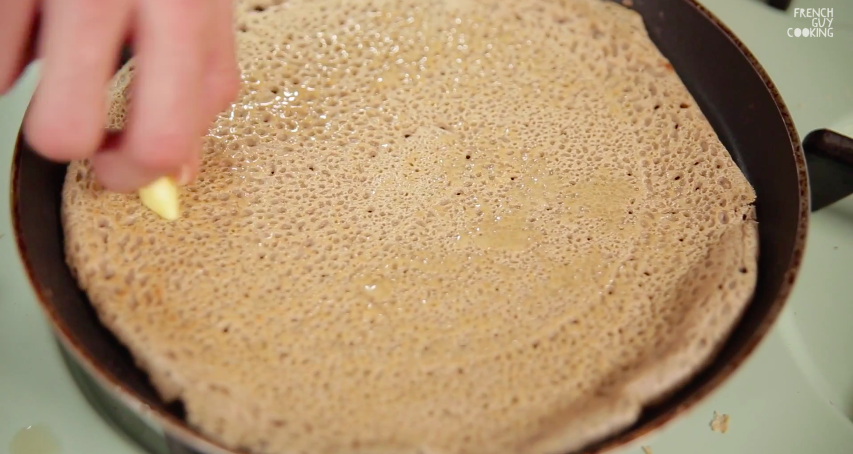 You can stuff them with whatever you fancy: in France one of the most popular filling is a mix of melty cheese and ham, at times with the last minute addition of an egg. Enjoy them while still pretty warm!