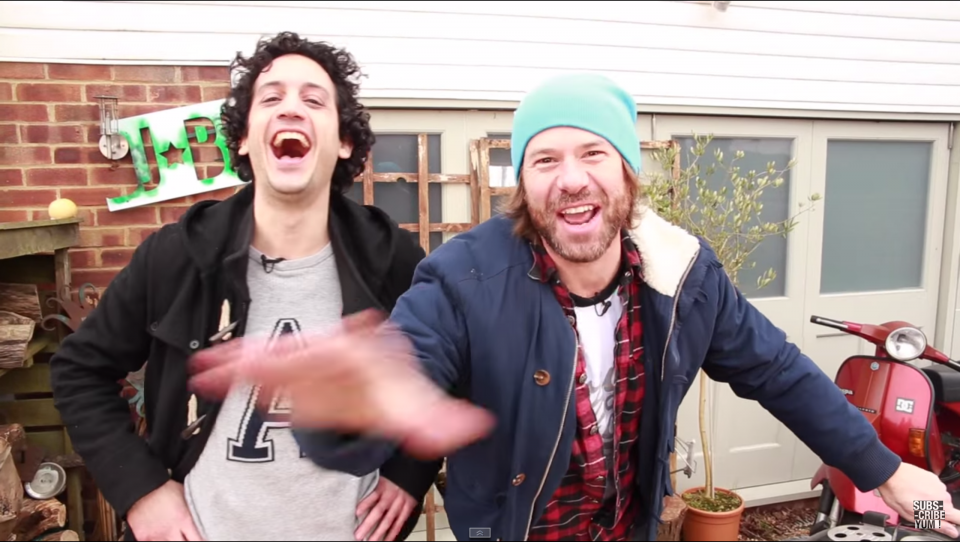 With the winter stretching its self through spring the year, I joined with the amazing DJ BBQ to cook up an outdoor winter warmer, Venezuelan inspired quesadillas with a hot cheese, guacamole and chicken filling ( traditionally found in the reina pepiada arepa). It is like a mexican sandwich or pizza; so simple yet so tasty!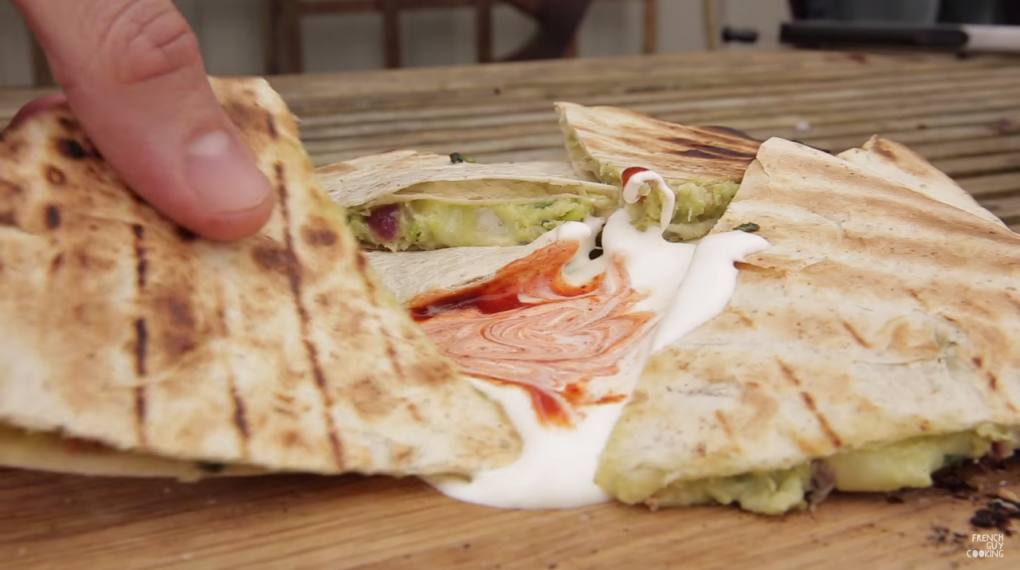 Ingredients
2 red onions, peeled and roughly chopped
2 cooked chicken breasts, preferably free-range or organic
1-2 tsp of brown sugar
1 ripe avocado, halved and stoned
3-4 cloves of garlic, peeled and finely chopped
hot sauce of your choice (DJ BBQ ft. Colon Blow! and Nuckin' Futs)
a small bunch of coriander
1-2 limes
2 big handfuls of cheese (such as cheddar or red leicester)
mayonnaise
crème fraîche or sour cream, to serve
You will need
a mixing bowl
a frying pan, griddle pan
an outdoor bbq or regular kitchen stove
a chopping board, to cut and serve on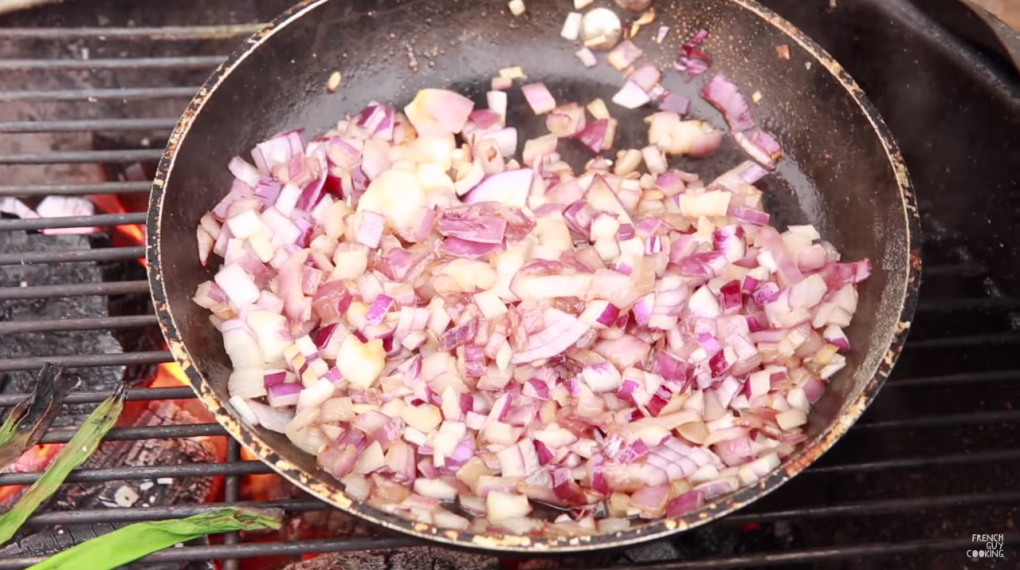 Put a frying pan over a medium heat and once hot, add the chopped onion to the pan, reduce the heat and allow caramelise for a few minutes. When the onions are almost cooked through, add the brown sugar to sweeten and stir until dissolved.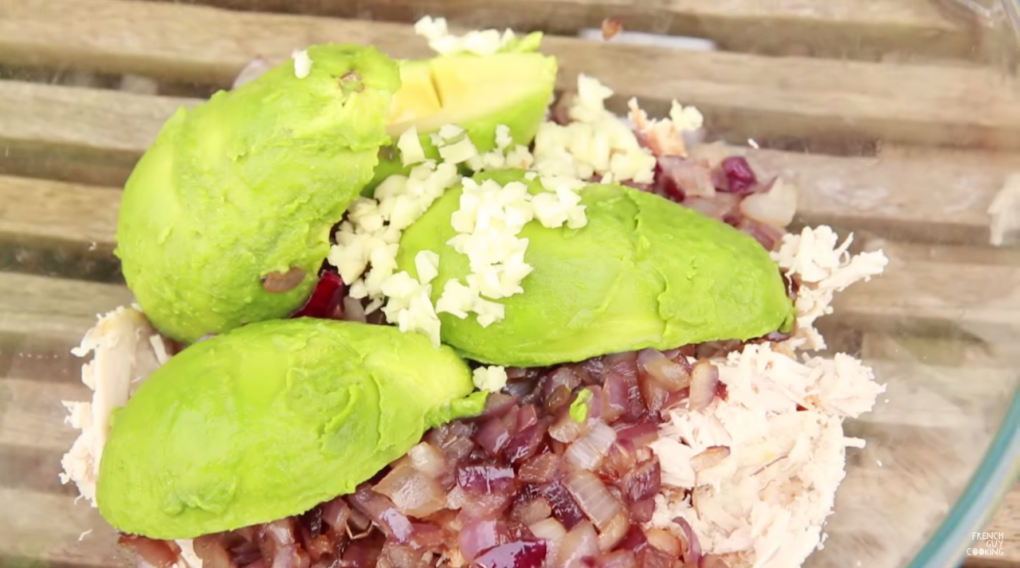 Shred the cooked chicken and place it into a mixing bowl, then remove the cooked onions from the heat and combine it to the bowl, with the flesh of an avocado and the chopped garlic.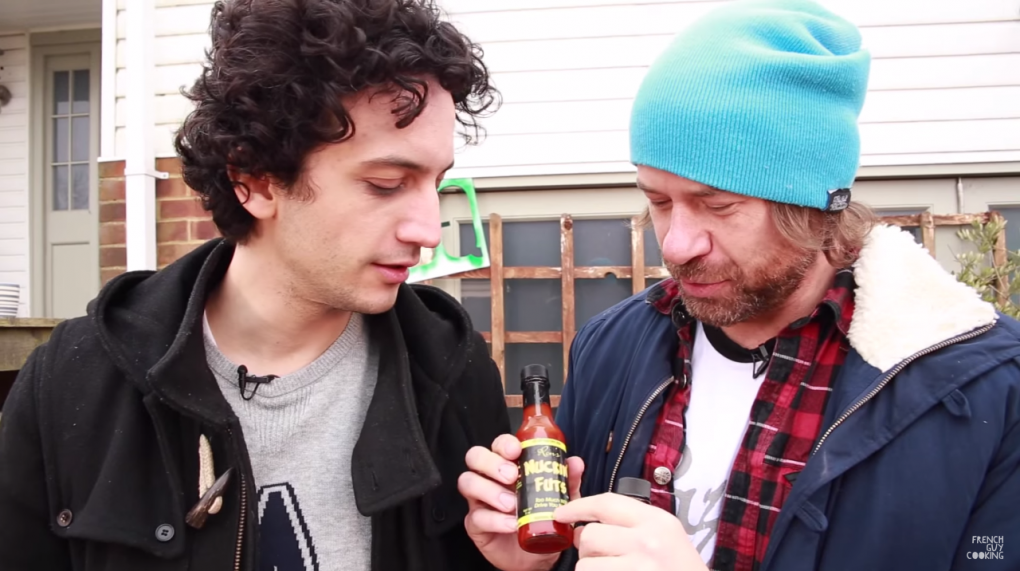 At this point the filling was in need of some heat and DJ BBQ had the perfect sauce at hand, Colon Blow! and Nuckin' Futs (but you can always use your favourite hot sauce of choice instead!). We used 3 diabolical drops, but you use what is right for you!
Lastly add some chopped coriander, the cheese of your preference, 2 big squirts (or tbsp) of mayonnaise, the juice of a lime and season with salt and pepper to taste.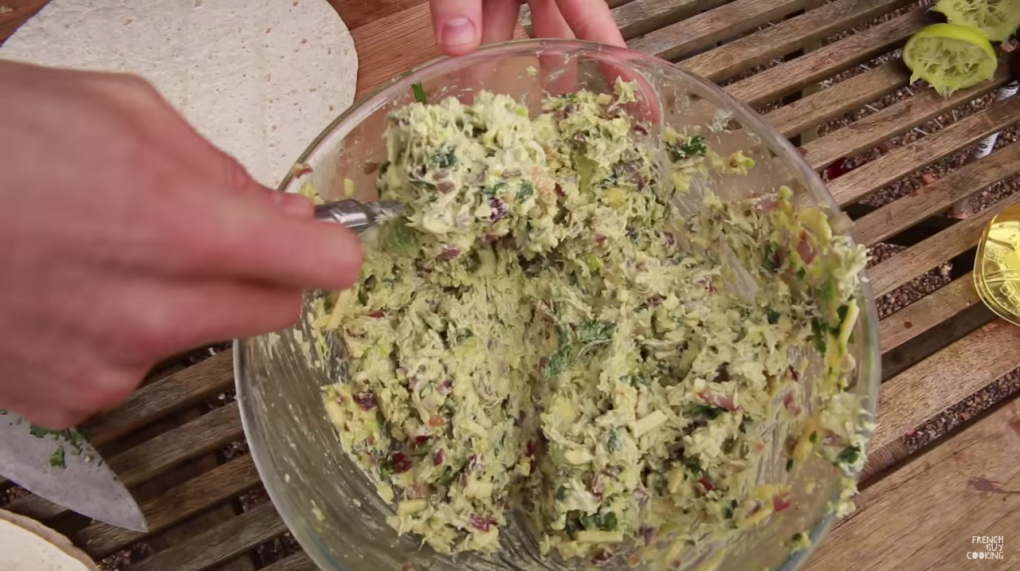 Mix together in the Mosh Pit Of Awesomness!™. You are now ready to make your quesadillas!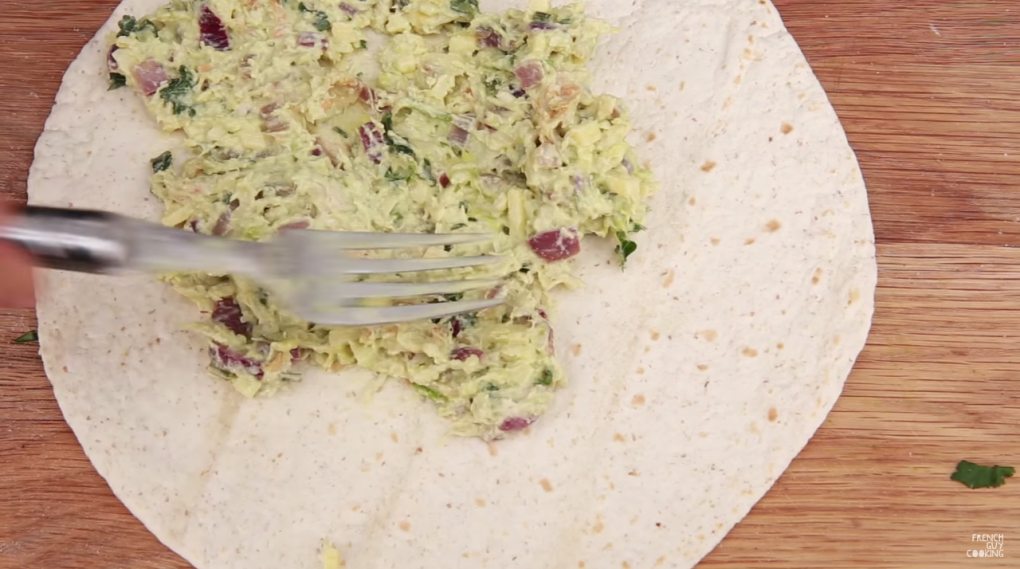 To assemble your quesadillas, grab 1 tortilla and place it down, smear the paste (filling) in the centre, then sandwich between another tortilla on top. Then it is ready to go on the BBQ.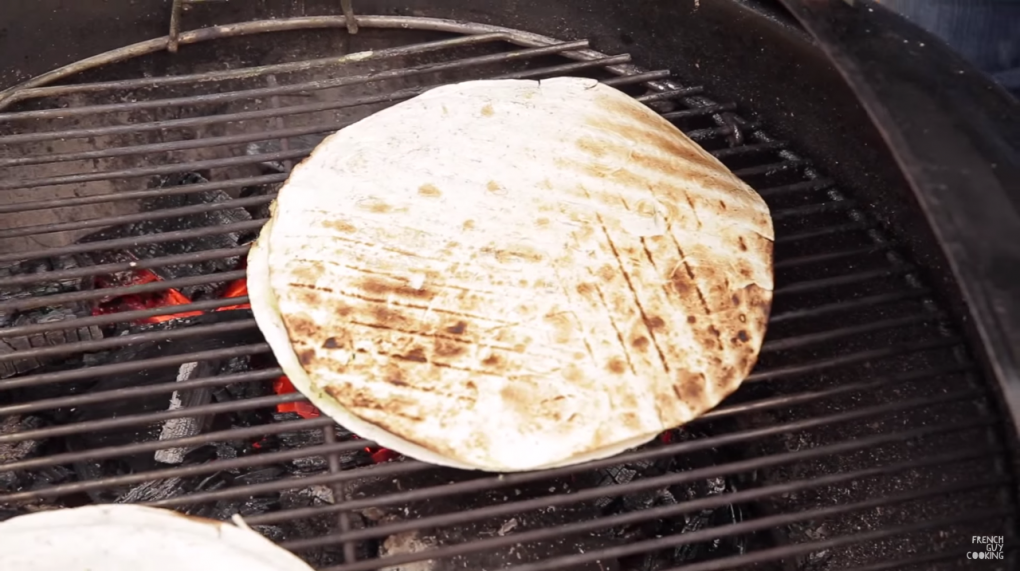 Don't worry! If you don't have a BBQ at the ready (because who does?), you can also cook the quesadilla in a frying pan or griddle pan in the comfort of your kitchen instead. DJ BBQ cooked ours outdoors on applewood and beechwood for some extra smokey flavour. Toast the tortilla evenly on both sides in the pan, then remove from the heat and cut into quarters on a chopping board. Tuck in with a mixture of crème fraîche or sour cream and hot sauce.