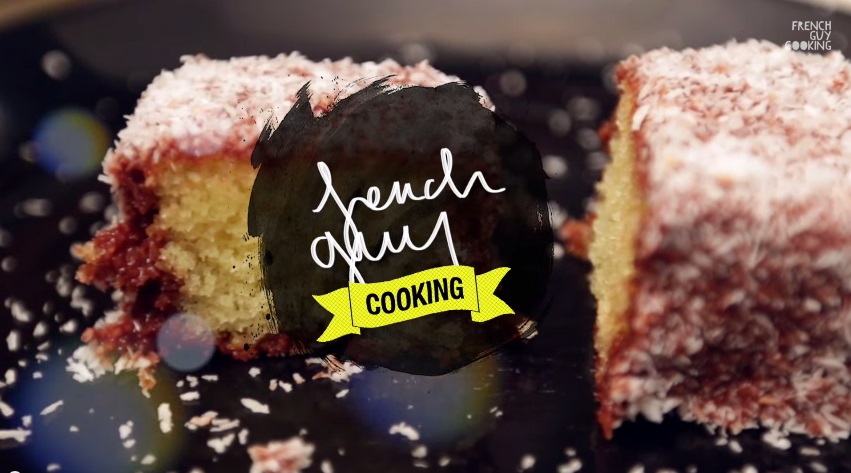 Being always up for a good challenge I accepted the one thrown at me by Anna from Cooking with Karma. The Aussie lady wanted me to prepare the famous Australian treat known as Lamingtons whereas I challenged her to prepare French Profiteroles. Lamingtons are very simple to prepare: delicious squares of sponge-cake are covered in a chocolate frosting and then coated in dessicated coconut. As perfect as they are you should really try my twist on them!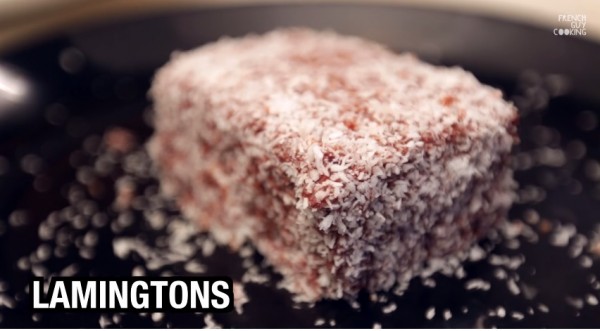 12 squares
Ingredients
3 eggs
1/2 cup of sugar
1/2 cup of flour
1/2 cup of butter
2 teaspoons of baking powder
3 cups icing sugar, (1 tablespoon only for the twisted version)
3 tablespoons of cocoa powder
3 strips of a dark chocolate bar, melted, (chocolate shavings for the twisted versions)
≅ 3/4 cups of milk
dessicated coconut
1 can of coconut milk
You will need
1-2 bowls
1 wisk
1 24 cm cake tin
1 spatula or wooden spoon
1 knife
1peeler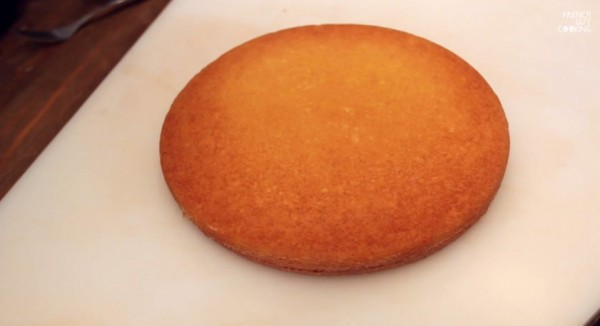 In a bowl whisk vigorously the eggs with the sugar and the butter until you get a very light and fluffy batter. Gently fold in the flour and the raising agent and mix until incorporated. Grease and flour a 24 cm cake tin, pour the cake batter and smooth the top. Bake in the oven for 20 minutes at 170°C or 340°F. Check if it's cook by inserting a skewer or a knife at the centre of the cake: it should come out clean. Let the sponge-cake cool down then cut it into 2 inches squares. You ought be able to get 12 squares out of it.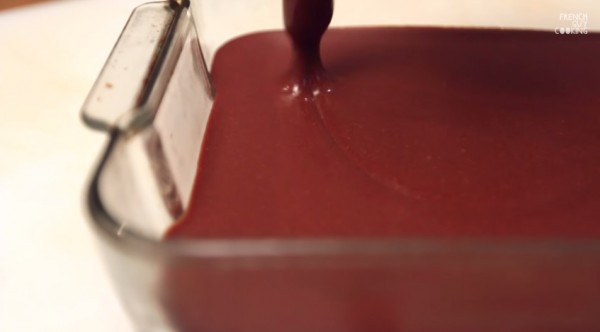 Prepare the chocolate frosting by mixing the icing sugar with the cocoa powder and the melted chocolate strips. Add milk until you get a silky smooth and runny sauce. Dip each square into the chocolate then roll it delicately in a dessicated coconut. Here you have the classic version of Lamingtons.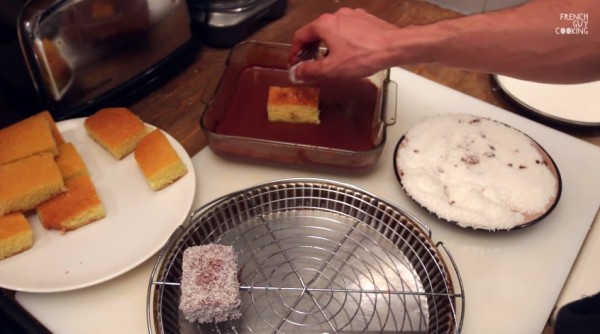 The twisted version consists in twisting the toppings. Whip some coconut cream or  do as I did: put a can of coconut milk in the fridge for several hours. When you open the can discard the liquid and keep the solid part. Whip it in a cold bowl with a cold whisk until you obtain a fluffy cream. You could add a tablespoon of icing sugar together with a tiny bit of vanilla.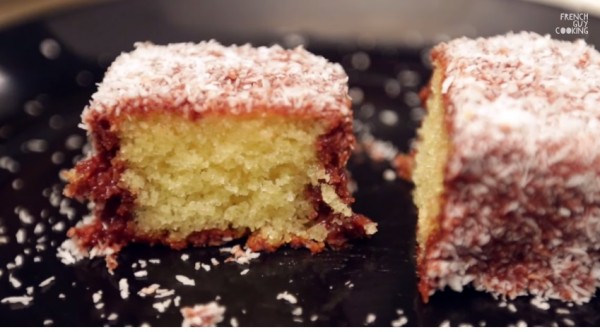 Smooth the coconut cream over your sponge-cake squares then use a peeler to shave your favourite chocolate bar over them.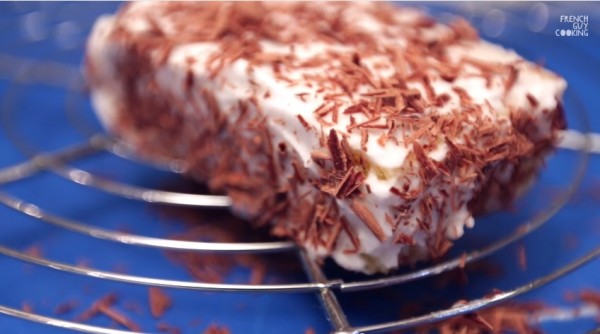 Best comments from You Tube on Australian Lamingtons: Classic & Twisted Recipe
Ben A "You did not put jam in the middle. There's jam in the filling." —> French Guy Cooking: "Is there always Jam in the center ?" —> Makenzie Mergard "It depends upon how bothered you can be – sometimes, there's jam, sometimes there's jam and cream, and sometimes there's nothing haha :)"  —> Susi A "Traditional way doesn't have jam, however as far as I know it's common in Victoria and South Australia, WA to have them with jam and/or cream. I've yet to come across them here in NSW." —> pril Yao "Lamingtons with or without cream/jam is more of a personal preference situation. Its sort of like, choosing to put milk in your coffee or not. :)"
Andrew Lane "As an Aussie loved the vid 🙂 another step of the recipe (but it is entirely optional) is to leave your sponge cake for a day or so and in my opinion makes it better 🙂 as that was the original use for the lamington recipe was to use up old cake :)"
G00R00 "These lamingtons need an internal pocket of nutella :D"
Girlique "Here's another good twist – dissolve a packet of jelly crystals (any flavour) in 1/2 cup of boiling water. Let it cool a bit, but not set. Dip your sponge cake pieces in the jelly and coat in dessicated coconut. Now you have lamingtons in any flavour you want – strawberry, raspberry, lime, pineapple etc etc Delicious!!"