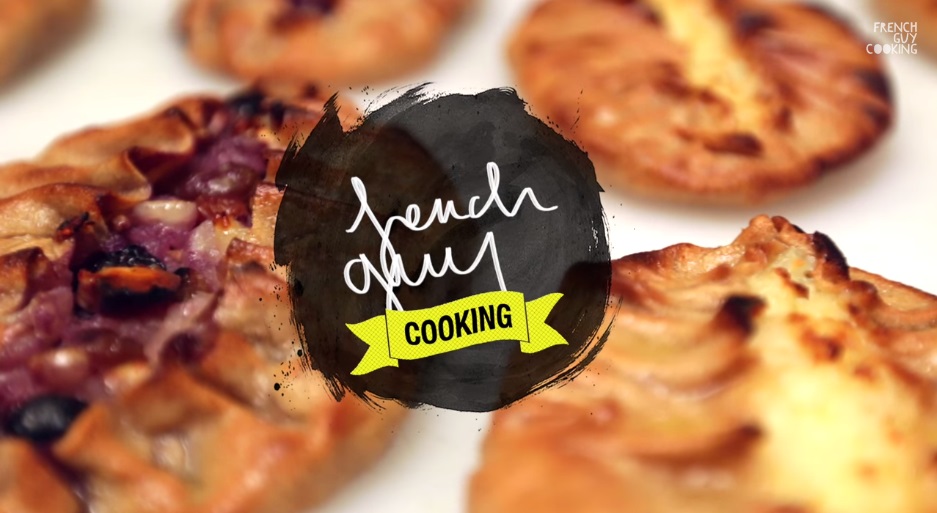 Don't you just love the world? It's overflowing with amazing recipes from every corner. Take Finland for example: its cuisine is very earthy, vibrant, rich in wild flavours… definitely one I want to experience furthermore. My friend Aleksi requested a very traditional sweet recipe: the Karelian Pasties. These sweets are rice puddings encased in a rye crust shell. They are amazing at any time of the day but my little twist on them make them perfect for breakfast.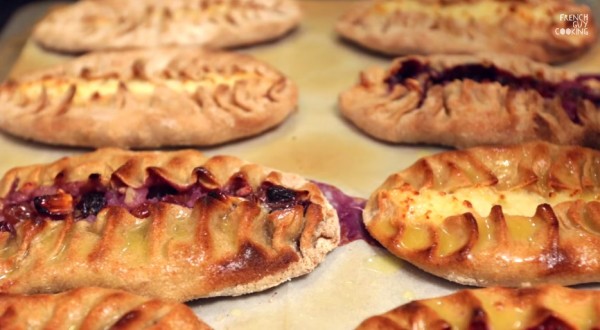 1o Servings
Ingredients
1 cup risotto rice (or any short grain rice)
1 lt whole milk
3 pinches of sugar
1.5 teaspoon of salt
2 cups rye flour
1 cup wheat flour
1 cup warm water
1 cup blueberries
1/2 cup  of raisins
3-4 tablespoons of crushed wholenuts
honey
You will need 
1 pot, 1 glass or 1 circular cookie cutter, 1 bowl,
1 rolling pin, 1 wooden spoon, 1 brush, 1 knife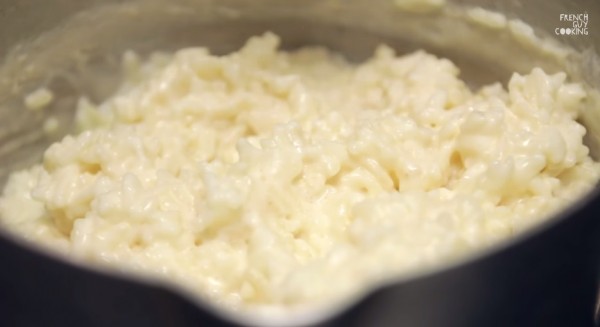 In a pot add the rice and the milk along with three pinches of sugar and one of salt. You could add flavourings to your liking or keep the rice pudding simple. As soon as it boils, turn down the heat to a very slow simmer for about 20 minutes. When the rice is cooked, cover with a lid and set aside.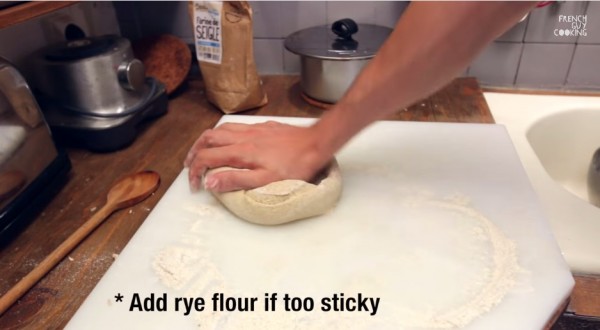 To prepare the dough, in a bowl mix the rye and wheat flour with one teaspoon of salt and a cup of water. Keep working it on a surface lightly dusted with rye flour until the dough gets soft, smooth and thick.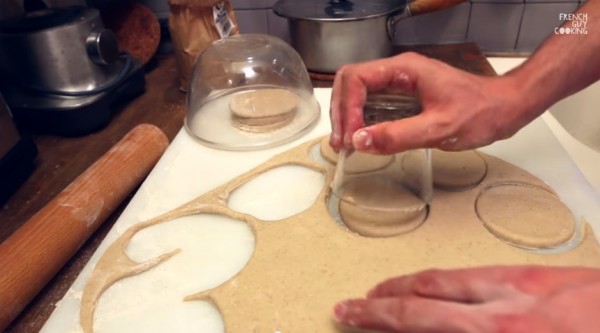 Flatten it and cut out small discs (I used a glass).  Lightly flour their top and let them rest under a bowl to prevent them from drying. Roll each one as thin as you can until you get a rough oval shape.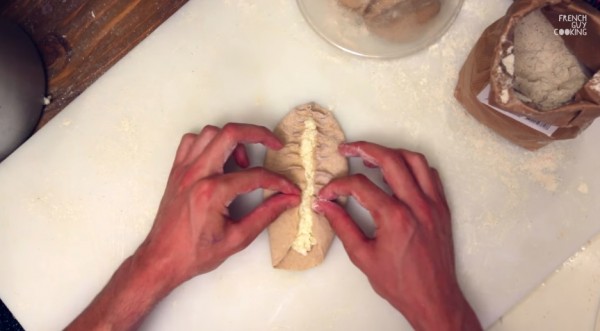 Place one or two spoonfuls of rice pudding in the middle of the pasty and spread into an oval shape as well. Fold the long sides towards the centre leaving a small space in the middle. Crimp the pasty by pinching the edge of each side between your thumb and index finger.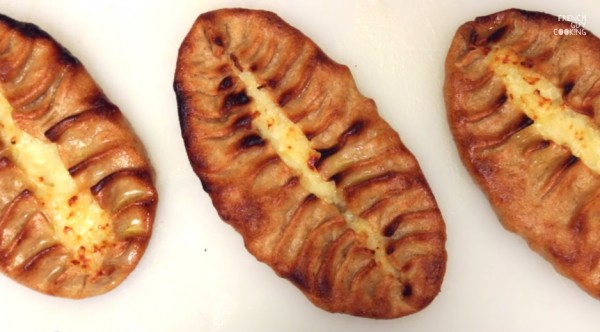 Bake in a pre-heated oven at 275°C – 527°F for about 10 minutes. As soon as they get out of the oven brush them with plenty melted butter. The golden brown rye crust will soak in the butter but your fingers won't get sticky, perfect for a snack on the run.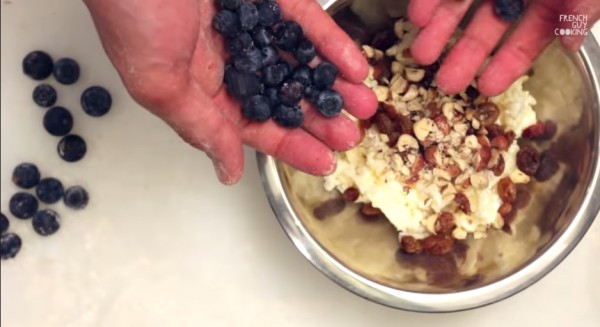 To make my twisted version add the chopped walnuts, berries, raisin and honey to the rice pudding and proceed to crimp the edges and bake as instructed above. There is hardly a better breakfast!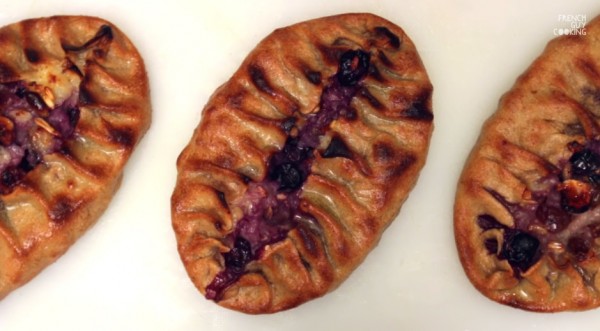 Best comments from You Tube Finnish Karelian Pasty : Classic & Twisted ! Karjalanpiirakka
xxlullabye: "On n'entend jamais parler des traditions culinaires finnoises… qui sont pourtant géniales ! Merci, merci pour cette vidéo. Je pense que je vais m'y risquer ce week-end. Karjalanpiirakka for the win!"
YPO6: "Before rice and potato were available Karelian pies were filled with barley porridge."
DevilsPig: "What I love about your channel is that you think outside the box. I feel like a lot of chefs or (certainly great!) home cooks are too focused on the "mainstream" cuisines like italian, indian, american etc. . But there is so much more to the world! I'd love to see some more scandinavian inspired dishes or some other countries you wouldn't necessarily think of first when looking for delishous cuisine!"
Jasmin Awany: "(As a finnish person) I feel using the the term "rice pudding" is a kinda misleading because often rice pudding (at least here in the states) is very sweet. The filling is actually rice porridge which is not intended to be sweet. In the comments some people seem a little confused. This is intended to be a savory almost bread. We traditionally eat it with "muna voita" which (as it translates) is a butter and egg spread. I think the twists are pretty cool but I think the traditional recipe needed some clearing up ^-^"