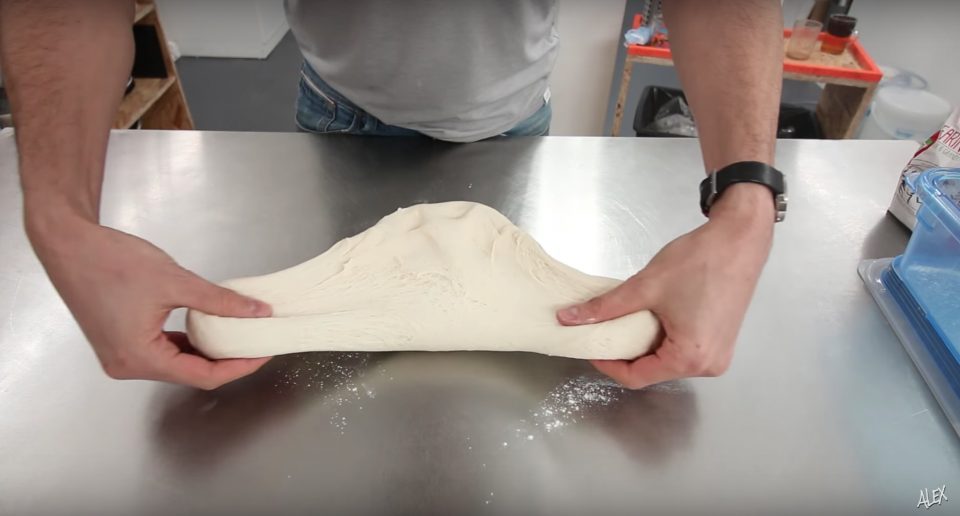 Here is a super legit recipe to make great and reliable Pizza Dough at home. That specific version makes for 3 large pizzas at the end, with a 70% hydration.

In a big bowl, add 365 grams of water.

Dissolve 16 grams of salt.

Add 50 grams of flour and mix it well.

Add 1 gram of fresh yeast or half a gram of instant yeast.

Gradually add the remaining 470 grams of flour.

Knead the dough for about 20 minutes or until smooth.

Cover and let it rise for 2 hours at room temperature.

Divide it in three parts and form dough balls.

Let them rise in an airtight container for 6 hours.

Bravo you just made my super legit pizza dough.