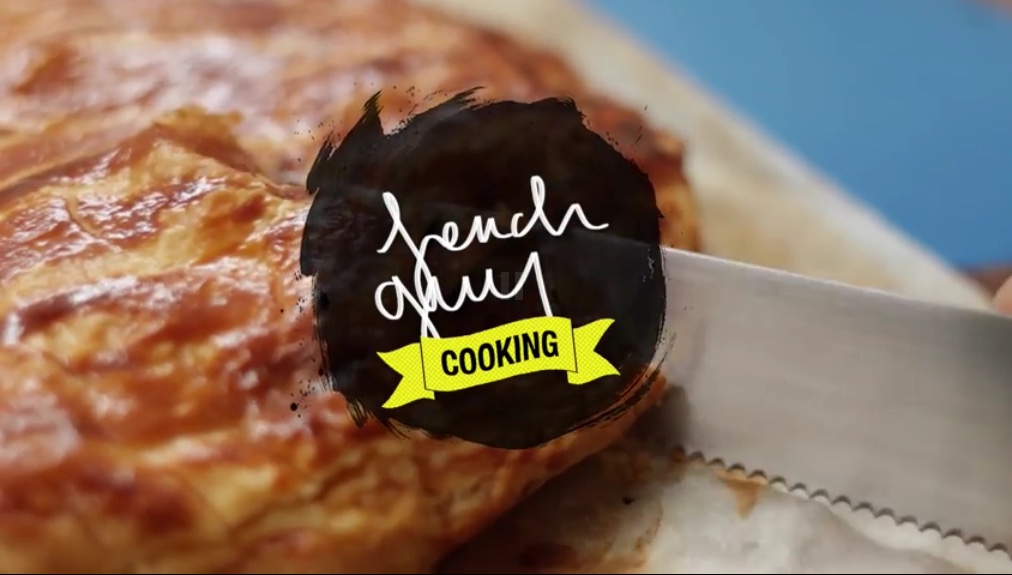 Today I feel like I'm the king of the world. Why? Because I found the lucky charm in my King Cake, also known in France as the Galette des Rois! This cake is traditionally served around Epiphany and even if it is usually bought in boulangeries is dead simple to make at home, after all it consists in a luscious layer of frangipani (almond cream) encaged between two crispy and buttery layers of puff pastry. Concerning the lucky charm, bakers usually place a ceramic character somewhere in the frangipani; who gets the lucky slice of cake receives a paper crown and becomes king (or queen) for the day. If you don't want to risk a date with your dentist I suggest you to substitute the ceramic character with a whole almond, a raisin or something that won't crush your teeth. If you're really into the crispiness I strongly suggest you to check out my slightly twisted version here. Are you ready to rule your kitchen?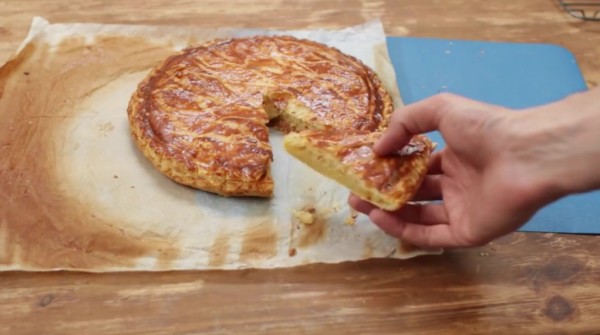 6 servings
Ingredients
2 rolls of puff pastry
1/3 cup of sugar
1 cup of almond powder
1/3 cup of softened butter
2 eggs
1 tiny pinch of salt
1 pinch of baking powder
You will need
1 big bowl, 1 small bowl (or a glass), 1 knife,
1 spatula or a wooden spoon, a measuring cup,
1 brush or 1 kitchen paper towel, parchment paper, oven tray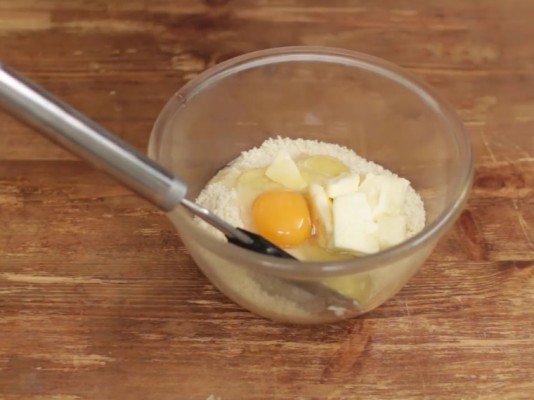 Remove from the fridge your puff pastry and let it rest a little while at room temperature. Meanwhile, in a bowl combine the sugar, the almond powder, the softened butter, one egg, salt, a pinch of baking powder and the almond extracxt. Mix with a wooden spoon or a spatula until well combined.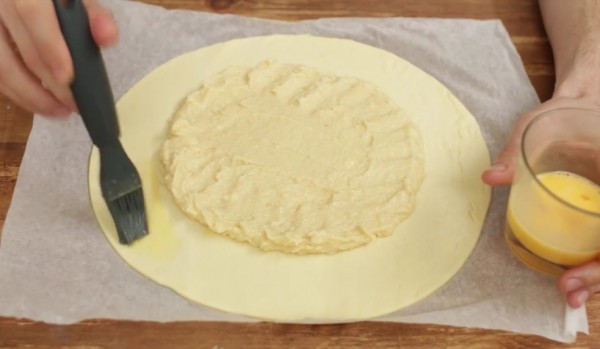 Unroll your two puff pastry discs. Spread the almond cream over the centre of the first one, leaving about 2 inches of space from the edge. Beat an egg and brush it on the edge to help sealing the cake properly. If you don't have a kitchen brush you can use one sheet of kitchen paper: fold it a couple of times and use it as a brush. Now is the right moment to place your lucky charm somewhere in the cake.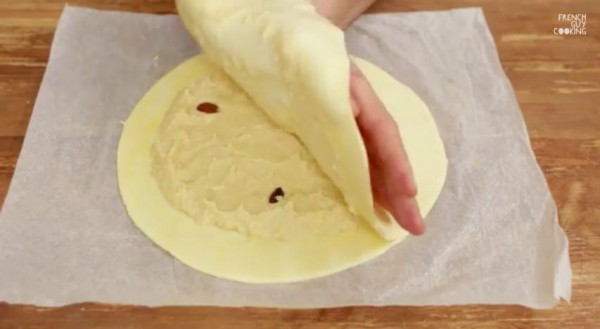 Place the second sheet of puff pastry over the cream pushing gently together the edges to seal them tight. Trim out  about 1-1,5 cm of the excess pastry. To secure even more the filling you could use the blunt side of a knife to crimp up the edges, pushing gently down the pastry with a finger.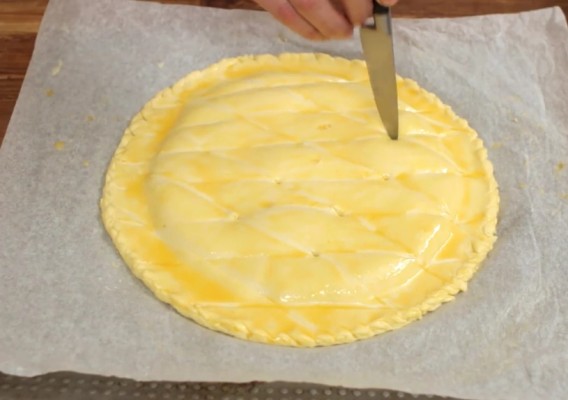 Brush the whole surface with the egg-wash once or twice. With the tip of a knife, gently draw criss-cross lines and pierce the pastry at their intersections to allow the steam to escape.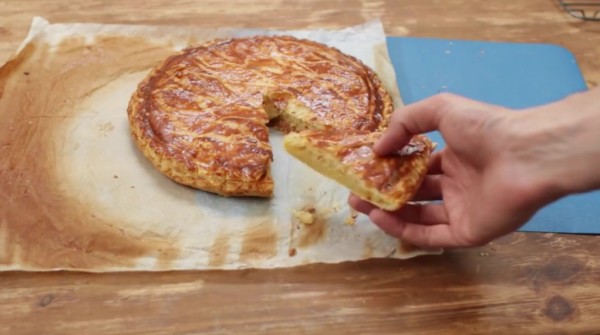 Bake in a pre-heated oven at 200°C-400°F for about 30 minutes or until golden brown. I suggest you to eat this deliciously crispy cake while still warm to enjoy the filling and the aromas at their best.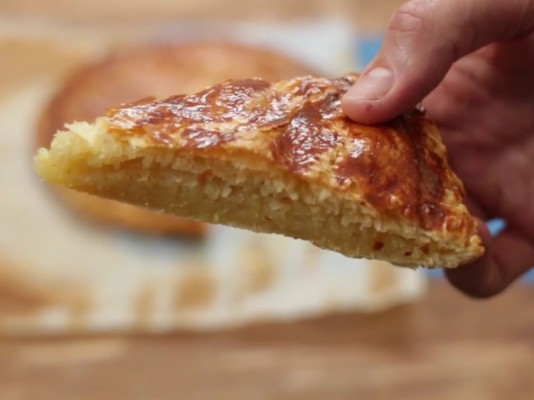 Best comments from You Tube on French King Cake! Classic and Twisted Versions
CilicianElite: "Yum, but I must say, these pastries do look and follow a similar concept Armenians make there pastries and cookies, known as the Gata or Nazook 🙂 "
Harry Upton: "Looks great – illuminati confirmed dessert! – somewhat reminiscent of a Spanish tarta de Santiago something I made this Christmas. Gotta love almond cake 🙂 "