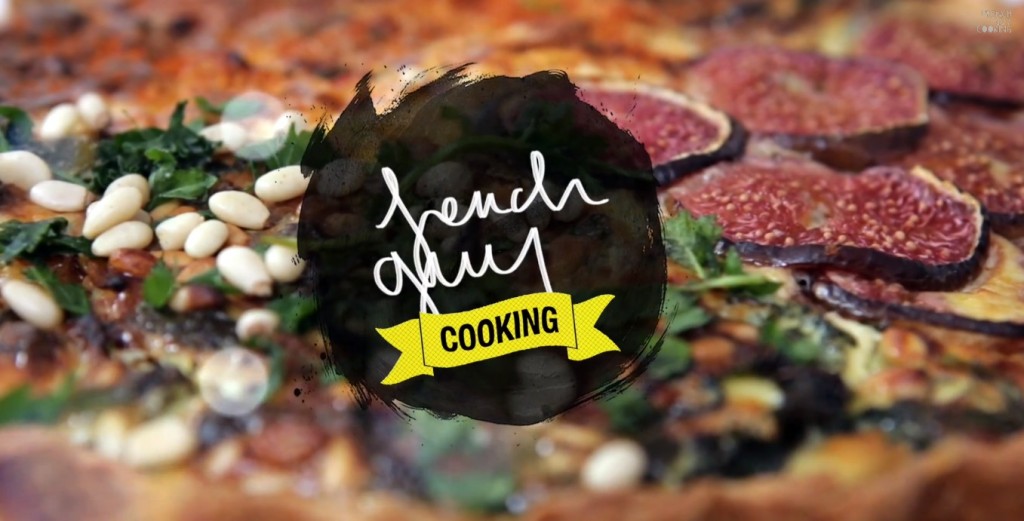 Cheese is one of the most versatile ingredients in the kitchen: you can use many varieties solo or mixed together to create wonderful dishes. I was invited to Caws Cenarth Creamery – in West Wales – to check out their amazing assortment of dairy products and I was impressed by the varieties. I decided to combine a staple of the French cuisine – the quiche – with some Welsh cheese but there were too many to pick just one. Never one to pass on the chance of experiment a bit, I divided my crust into thirds and created an harmonious range of flavors by emphasizing the character of each of my three cheeses bind together with a simple savory custard. To ensure that the crust stays crispy and crumbly I urge you to use fillings cooked in advance (except for the custard of course). Feel free to change any combination of flavors with what you like better.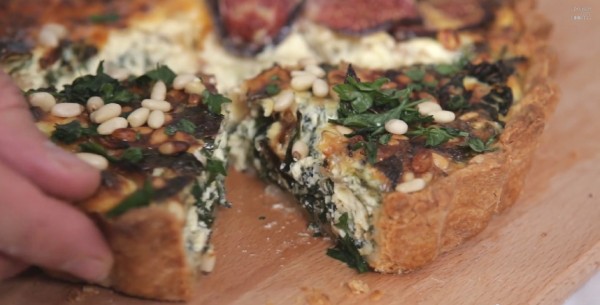 6-9 servings
Ingredients
A) For the crust:
 2 cups of flour
½ cup softened butter
1 egg
½ teaspoon salt
A dash of milk
B) For the 3 cheeses filling
100 g Caerfilly (or any crumbly, salty and milky cheese), kale, quinoa, onions, pine nuts and mint leaves
100 g Smoked Caerfilly cheese (or smoked Provolone), bacon with sage, mild chillies,
100 g Pearl Las (or Blue cheese, Gorgonzola, Roquefort), mushrooms, garlic bread croutons, chestnuts, parsley
1 cup of milk and 1 cup of cream
3 eggs
Salt, pepper, paprika
You will need
A pie dish, 2 bowls, 1 cup
1 spoon and 1 knife
1 rolling pin (or a wine bottle)
a frying pan and a pot
Preheat oven at 180°C or 360°F. In a bowl mix two cups of flour with half a cup of softened butter. Add one egg and half a teaspoon of salt. Mix with the tip of your fingers. Add a dash of milk to bind everything together but try to work the dough the least possible to ensure a crumbly crust. Make a ball and let it rest half an hour in the fridge. Roll it out on a floured surface than lay it in a buttered pie dish. With the scraps in excess divide the pie into thirds (3 angles of 120° each, think of the peace sign or check the video for an easy cheat).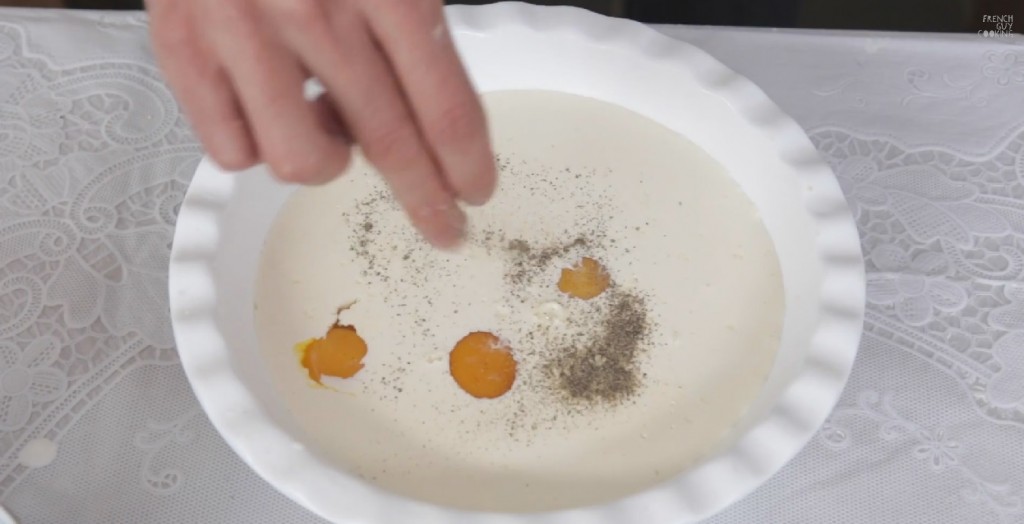 To prepare the savory custard add one cup of milk, one cup of cream, three eggs, salt and pepper and mix well.

Fill the first third of the pie with the Caerfilly cheese, cut into medium size pieces, cooked kale, caramelized onions, quinoa, chopped mint leaves and a sprinkle of pinenuts. Fill the second third with the Smoked Caerfilly, bacon fried with some sage leaves and finely chopped and deseed chilies. Fill the last third with Pearl Las, fried mushrooms, leftovers of garlic bread, chestnuts and parsley.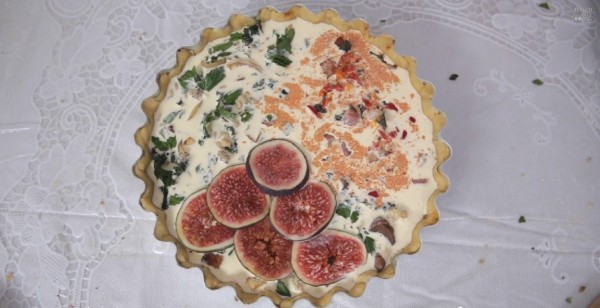 Pour on all three thirds the savoury custard, decorate the second sector with a sprinkle of paprika and the third one with thinly sliced figs.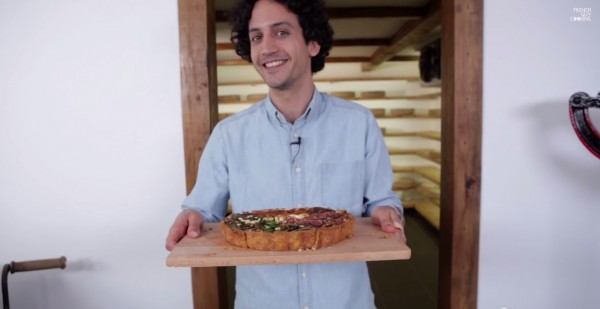 Pop the pie in the oven on the lowest position available and cook for about 40-50 minutes at 180°C-360°F. Let it rest a bit before cutting and serve it while warm.
Best comments from YouTube on The Unbelievable 3 Cheese Quiche !
Rainbow Gardens: "Perfect timing! I have company coming this weekend and one of their favorites is quiche! This will be a great way to prepare it because everyone will have a choice of flavors.  It makes it so much more fun to have a variety of flavors so everyone can have an individual "food adventure" lol ! …"
G00R00: "I've had my fair share of quiches, but damn … this one is beautiful. Bravo"

Blue Sky: "You really make it look so easy to do this amazing dish my friend. I love cheese mixed with vegetables and maybe some chicken or turkey instead of beacon but the way you do it is perfect as always"

Wanna win a holiday in Wales? Check out this competition!